Product overview:
Focus Briefs is a software for lawyers designed to provide such with relevant information on their business.  The system works around your needs to provide you with sorted data turned into information, which enhances your ability to operate efficiently and effectively. All information is readily available at the touch of a button. No more hunting through piles of files and spread sheets or trying to remember where you stashed that important note.
 The system's main aim is to help you: 
Focus Briefs provides you with a platform to organise all of your important business information in one place. All the information is readily available at hand with handy short-cuts placed in context sensitive locations. With a state-of-the-art and intuitive user interface the learning curve is drastically reduced enabling you to start working with the system immediately.
For your own you piece of mind, Focus Briefs is backed by a reliable database back-end, a workhorse which can take the worst of treatment with zero instances of database corruption or data loss in our long history of development with this tool.
Focus Briefs covers an extensive area of functionality as required by professional law firms. Our complete focus means that we understand the challenges that you face, hence providing you with a very reliable and efficient and specifically designed software for lawyers.

 Some Key Features: 
Focus Briefs is intuitive and easy-to-use, meaning you can stop dreading timesheets and start easily tracking time through the day as you work.

Like everything else in Focus Briefs, time entries are easily linked to briefs and to your working procedures, making bill generation efficient and easy. Focus Briefs makes it easy and convenient to track time and to greatly reduce the risk of leakages in time billing.

Focus Briefs offers a flexible charging methods, with support for retainer agreements whose billing method and frequency may be customised per client or brief.

Focus Briefs allows you to create polished, professional-looking bills in seconds. Review the proposed fees and issue these with little effort, ensuring completeness and accuracy.

Book your own alerts or have them generated automatically so that nothing gets overlooked.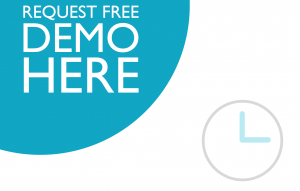 Modules:
Modules*

Preview

Link

Alert Management

Make forgotten tasks a thing of the past
Read More

Billing

Manage your business and invoicing better
Read More

Job Register

Feature packed with extensive functionality 
Read More

Time Management

Making the system work around your needs
Read More
 

User Security

Share the same system and other resources
Read More

*Modules can be purchased seperately.