Product overview:
Focus Architect Studio is a software for architects which has been designed for professionals implementing a central database for high availability and completeness of information.   If therefore you need to track time on projects invoice clients, need to account for reimbursable costs, monitor the status of permits, with the local authorities and more, this is the system you have been waiting for.
 The system's main aim is to help you: 
A System which provides time tracking against projects, invoice production and chasing of debtors, monitoring of statuses of permits.  A central database providing access to all the information relating to the project, including images, site plans, documents and much more.
Focus Architect Studio will greatly lessen your paperwork, organise your projects and help you manage your cash flow and your office with ease and efficiency.  All information and files associated with a project are only a few mouse clicks away through this intelligently designed software for architects.
A Bill of Quantities module is also available to facilitate the compilation of such with support for versioning and automatic conversion from metric to imperial and vice-versa. Printing of BOQs in Maltese is also supported.
Create  jobs  for  each  project  or  subproject  with  the  necessary  level  of detail.  Link to clients, contractors, accounts, BOQ's, image files and correspondence, reminders, etc. Post charges and fees to customer accounts.  Print bills on demand and account statements to ensure collection of funds. Compile free-format invoices with the required description of works carried out.  Customise the layout of your invoices with formatting facilities similar to those in Microsoft Word.

 Some Key Features: 
Centralise details of clients, contractors, building sites and building works. A complete repository of information relating to any given project.
Extensive Customisation of entries
Posting of charges and fees including disbursements and other costs. All transaction types are user-defined so that you can customise these to your requirements.
Tracking and compilation facilities
Issue timely and complete bills and statements using professionally laid out formats. Facility for tracking last statement date and last payment date assisting timely collection of receivables.
Assists the administration of architecture projects including the current status of permits with the local authorities and the next follow-up date. Never miss an outstanding appeal or renewal.
In-built task list including the automation of system generated tasks when projects reach system specific business rules.
Centralised correspondence repository
Centralised correspondence repository including incoming and out-going mail. Supports the attachment of other documents such as images of site plans and AutoCAD files.
Bill of Quantities module
Bill of Quantities module supports the creation of customised bills of quantities associated to a project. Extremely flexible input screens enabling the computation of any measurable item on an estimate, broken down by floor or section and item type.
Item types are user-defined including type of measurement, conversion factors and dimension labels.
"It brings it all together, saving time and effort while keeping our staff much more informed and efficient and our clients highly satisfied"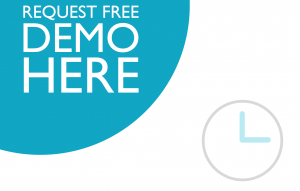 Screenshots:

 
Modules:
Bills of Quantity module:
Extremely flexible module to compile and print bills of quantities.   Break down  the  bill  of  quantities  by  floor, room  and  whichever  subdivision  you deem  fit.  Enter any type of material which will be used in the construction.  You can define the materials yourself and set up the way that these are calculated and described.  Make your bills of quantities look professional and simple for your clients to understand.