Bespoke Software Solutions open up new horizons
Our knowledge, accumulated through our long experience, coupled with a deep understanding of operations in various business sectors, enables us to create bespoke software systems which are geared for your success.  By contributing throughout the various stages of your projects, from the feasibility study to the end support, we not only understand your current needs, but also your future possibilities and we therefore build your solutions with an eye for the future. Focus Software Solutions contribute much more than is expected in engaged projects, introducing practices and experiences that have proven to be successful, and sometimes critical, at other firms.   This is achieved via the creation of an excellent business relationship with you.
And if you already have a system in place but need further enhancements… we can provide bespoke software solutions around that, saving you cost and time! Re-inventing the wheel is not something that we would suggest doing since you may already have systems in place that have served you well for many years. Yet, these systems may be lacking in today's industry and technologies.  Our experience in such situations prompts us to building solid bridges to and from your legacy systems so that you may automate processes which were previously manual or time consuming.   The use of modern technologies will open up a world of opportunities.  Improved working methods will help you achieve higher, previously unreachable targets even more efficiently.  System enhancements through Bespoke Software Development are situations we excel in and our aim is to help you extend your original investment in what is potentially an out-dated system.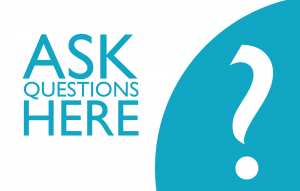 Case Studies 
Our success stories are numerous and we can claim that each of our projects has been a success. We boast to have never lost a single client and that our existing clients, through their referrals, have been our main source for new projects. The following is therefore a description of only our most recent and larger projects.
Attrans Limited
Integrated planning and management of a fleet of trucks and trailers

Real-time tracking of trucks, trailers, drivers and shipments

Worldwide operations management

Billing for charges and disbursements against consignments

Integrated accounting and costing of shipments.

Track and trace via web portal.
Bingo Limited
Club membership system

Full automation of Bingo games

Integration with LED boards and other devices

In-built ability for online games

Fully compliant with Lotteries and Gaming Authority requirements
Edrichton Holidays Group of Companies
Fully integrated IT system

Operations and financial aspects

Reservations

Electronic Communications with Tour Operators & Hotels

Debtor control and payment

Internet bookings & e-commerce

Property Management

Inventory Control

Point of Sale systems
Frank Salt Real Estate Limited
Property register with details of over 80,000 properties

Multi-site real-time systems in 12 branches

Support of the full life cycle of the relationship between the vendor and the agency

Similarly, on the relationship between the agency and the prospective buyers and lessees

Customer Relationship Management tools

Automation of processes

Timely alerts addressed to a large sales force

Complex computations of commissions payable

Back-office functions and bookeeping

Extensive Management Reporting

Website interface

Automated Cross matching and inverse cross matching facilities.
Methode Electronics 
Lean and Just-in-Time (JIT) Manufacturing

Automated Kanban

Analysis and computation of lot size for each component

Provides timely alerts on components needing priority

Forecasting of production volumes and demand

Full support to Manufacturing and Purchasing departments