Product overview: 
Focus Librarian enables you to catalogue everything in your Library or Resource Centre.  This may include books, periodicals, videos, audio tapes, CD's, DVD's and any other form of media. Designed specifically as a software for librarians, it provides administration staff with the right set of tools to manage borrowed items and to ensure that these are returned on time. Registration of members is also supported, including full personal and contact details. Lending rules and fines can be set up depending on the classification or popularity of the items in question and the attributes of the borrower.
 The system's main aim is to help you: 
Item acquisition and registration with full details of author, publisher, subject, Dewey Decimal Classification and an indefinite number of key words. A variety of images including front cover and table of contents are also optionally supported. Printing of bar-coded labels is also provided.

 Some Key Features: 
Items can be in a variety of statuses including on order, withdrawn, put away and borrowed.

Multiple copies of the same item are also supported providing accurate information on availability in response to enquiries and reservations.

Extensive and flexible item search with support for Boolean logic containing an infinite number of combinations of search criteria;

Members' registration including personal and contact details and guardian's details for minors, group membership (such as schools and associations), definition of lending rules and fines matrix for over-due returns. Printing of membership card with options for bar-coded membership number and passport size photograph;

Full lending history of both items and members providing accurate records of members who borrowed a specific item as well as the items borrowed by individual members. This also provides accurate statistics on current borrowing trends, favourite subjects and which unpopular items are occupying precious shelf space.

Item Reservations enabling members to enquire on the availability of items they wish to borrow and to place a reservation for such items. The administrator may subsequently gauge the approximate date when such items will be available and optionally communicate this information via e-mail.

Management of over-due items with timely reminders e-mailed to members prior to the return being due. Adequate controls for the administrator to monitor over-due items and to fine the borrower if necessary.

Provides the necessary controls to perform adequate, accurate and timely stock-takes on all or on as small a section of the library as required reducing the time that such sections will be closed to borrowers.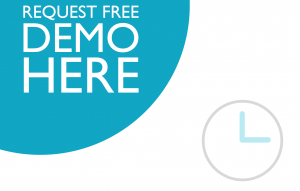 Screenshots:

 
Modules:
Web Interface
This optional module enables members and prospective members to search and enquire on the library's items on-line.
Supports on-line member registration with activation by administrative staff;

Extensive search facility similar to that available in popular on-line book web sites;

Placing and management of reservations for items in the library;

Request e-mail notification of an item's availability if the required item is currently unavailable;

Write user reviews on items borrowed and view other people's reviews;

View own usage history.